Fry Family photos:
John & Catherine Eberhardt Fry
Other family photos:
Czernek family
Haun family
Markel family
Pence family
Sisson family
Other cousins
Unidentified photos

Fry Family obituaries:
Satellite photos & maps:
Franklin Pierce and Nancy Ann Offineer Fry Family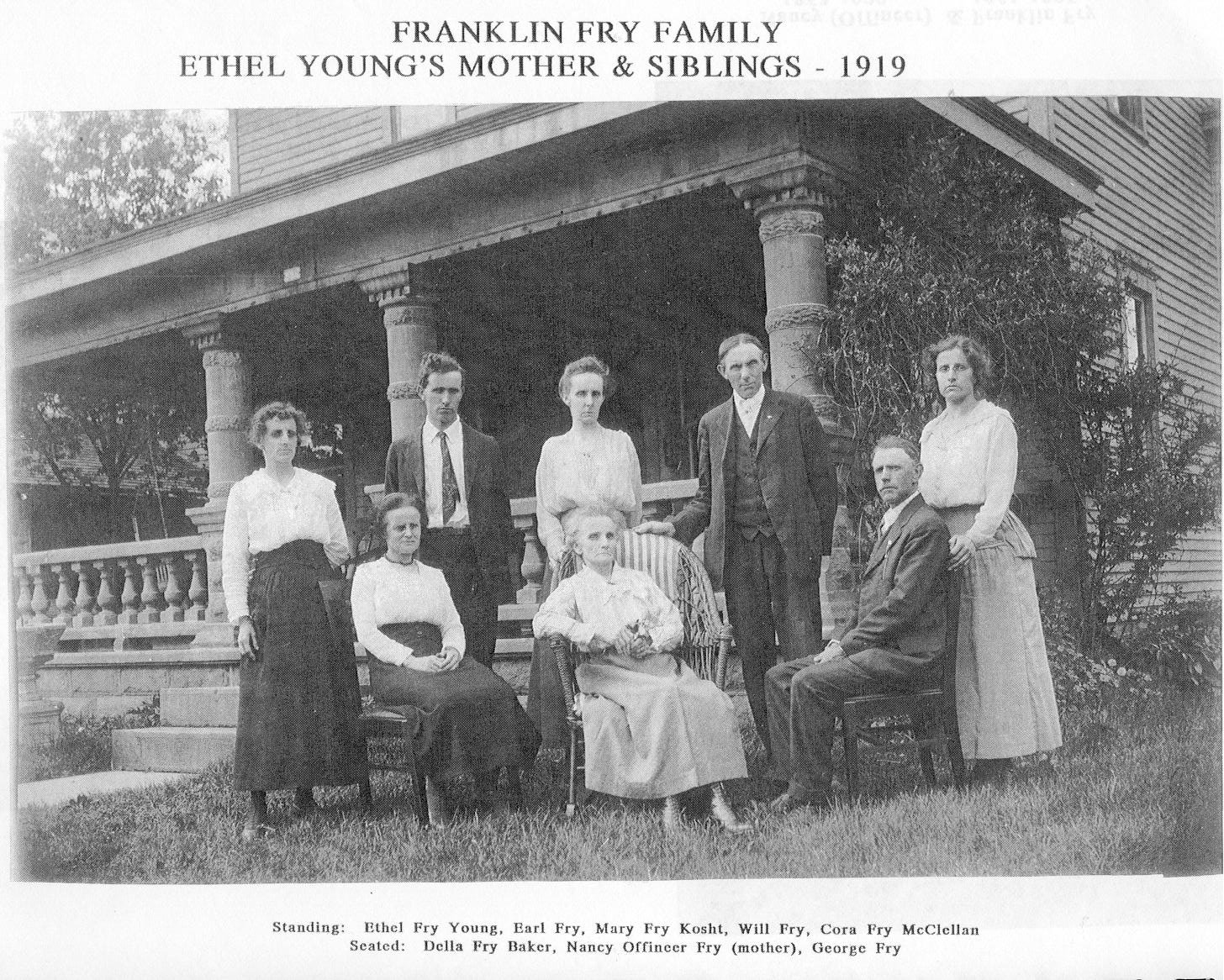 This view of Nancy Ann Offineer Fry and her children in 1919, from the Young family book. The other raw photograph shows this to be a "reversed" negative. Both include Flora Ethel Fry Young, James Earl Fry, Mary Catherine Fry Kohst, William D. Fry, Cora Fry McClelland, Della Fry Baker, George Benton Fry and their mother.
Revision: 11/18/2011