Fry Family photos:
John & Catherine Eberhardt Fry
Other family photos:
Czernek family
Haun family
Markel family
Pence family
Sisson family
Other cousins
Unidentified photos

Fry Family obituaries:
Satellite photos & maps:
Franklin Pierce and Nancy Ann Offineer Fry Family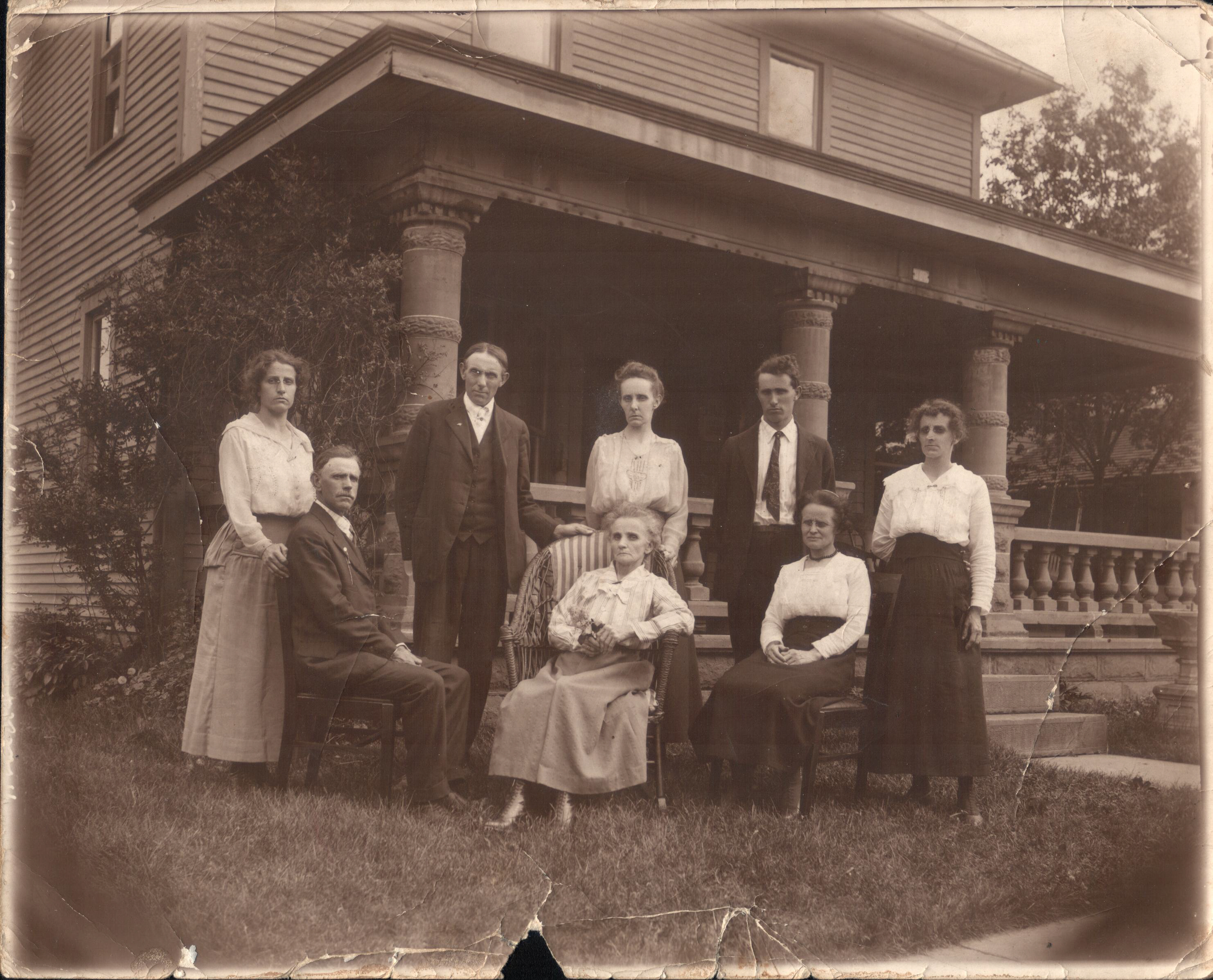 The original photograph from 1919 also used in the Young family book (though reversed in that printing). Standing (L-to-R) are Cora Fry McClellan, William D. Fry, Mary Catherine Fry Kosht, James Earl Fry, Flora Ethel Fry Young. Seated (L-to-R) are George Benton Fry, Nancy Offineer Fry and Della Fry Baker.
Revision: 2/12/2014