Fry Family photos:
John & Catherine Eberhardt Fry
Other family photos:
Czernek family
Haun family
Markel family
Pence family
Sisson family
Other cousins
Unidentified photos

Fry Family obituaries:
Satellite photos & maps:
George Benton and Maude Mae Sisson Fry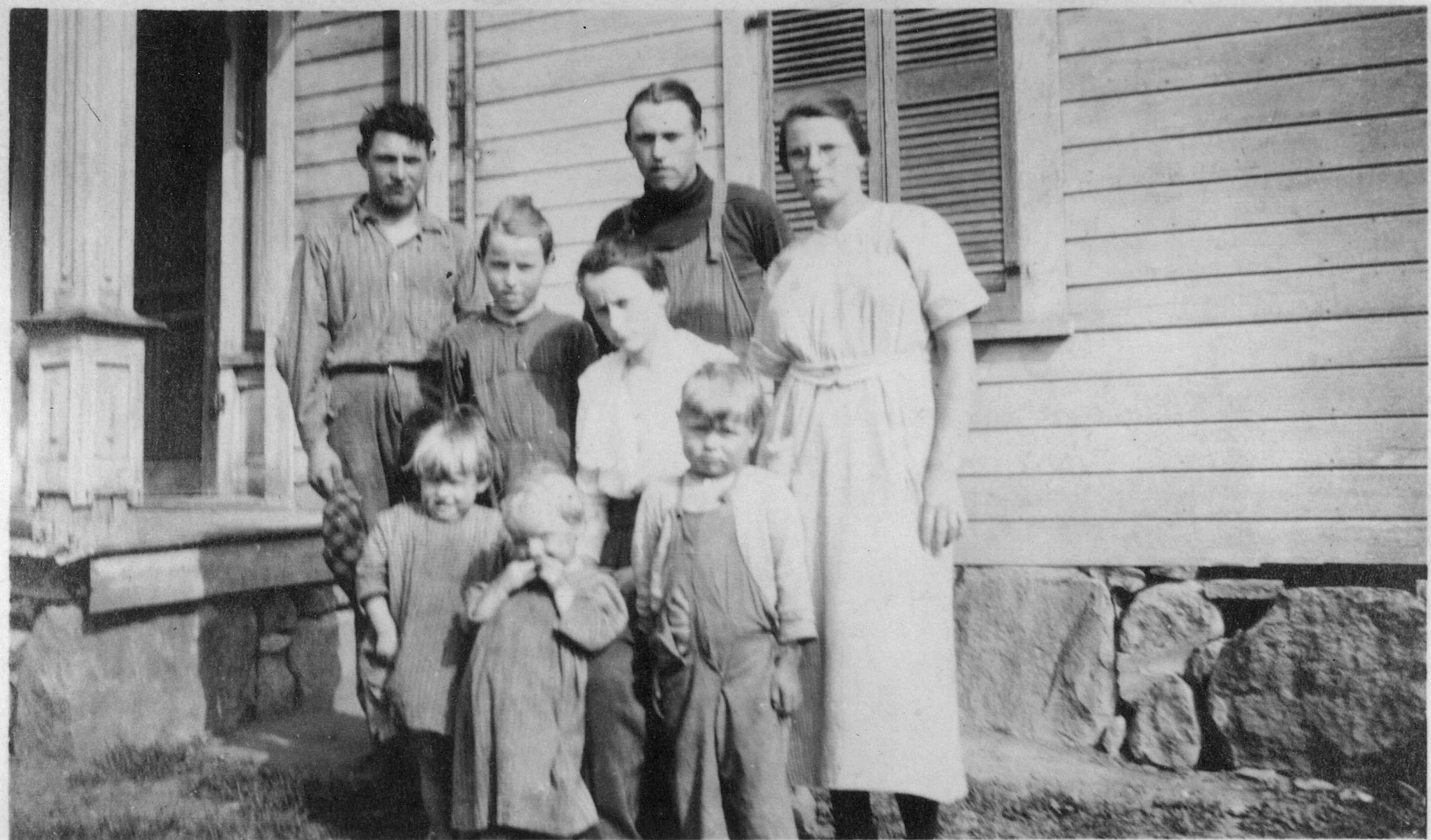 The earliest known photo of all eight of the surviving children of George and Maude Mae Fry, this picture would date to about June 1918 or two years after the birth of Annie, the youngest of the children. In the back are Montgomery, Don and Bernice; Myrtle is seated in the middle with Edna on her right; Evelyn, Annie and Jack (Clifford) are the youngest in front.
The picture was likely taken in Nankin, OH (Orange Township) because the later children were born there.
Revision: 10/16/2014