Fry Family photos:
John & Catherine Eberhardt Fry
Other family photos:
Czernek family
Haun family
Markel family
Pence family
Sisson family
Other cousins
Unidentified photos

Fry Family obituaries:
Satellite photos & maps:
George Benton and Maude Mae Sisson Fry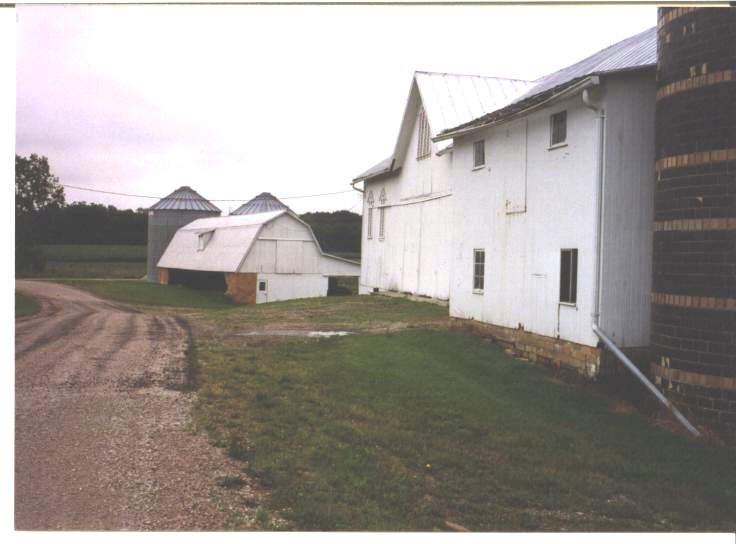 The storage barn and dairy barn on the farm of Maude Mae and George Benton Fry in Nankin, OH. This picture was taken in 1992. The metal silos were more recent additions.
Revision: 11/18/2011