Fry Family photos:
John & Catherine Eberhardt Fry
Other family photos:
Czernek family
Haun family
Markel family
Pence family
Sisson family
Other cousins
Unidentified photos

Fry Family obituaries:
Satellite photos & maps:
Czernek Family Photos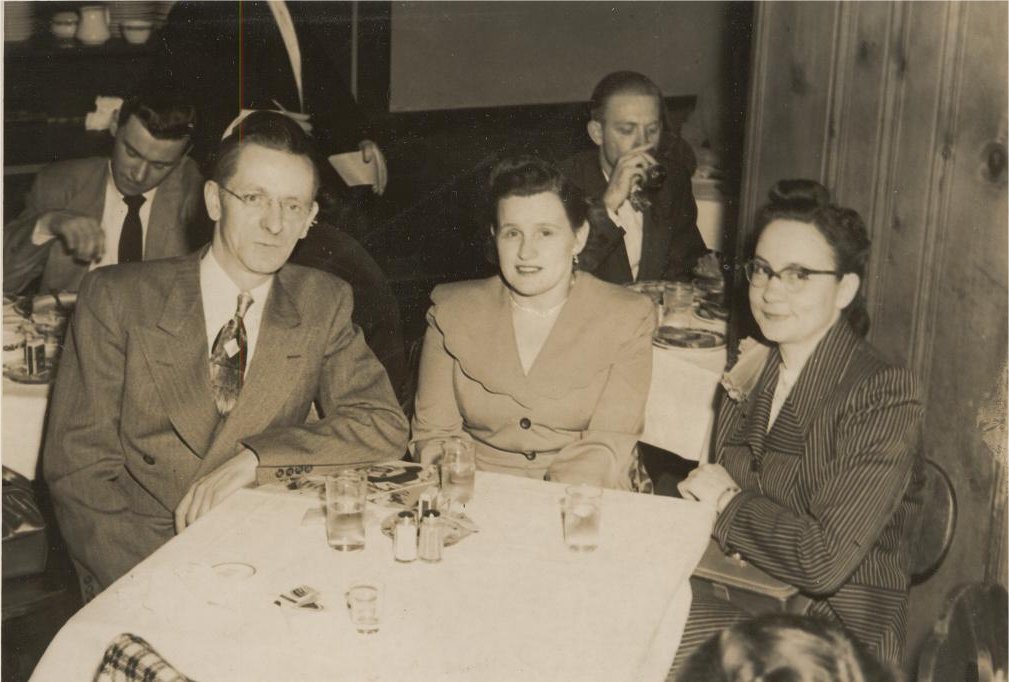 Edward and Evelyn Fry Czernek (center). This picture also appears to be at the same time as their marriage, in December, 1946. The friend on the right may be Irene Kosin, a family friend of his from Buffalo.
Revision: 11/19/2011