Fry Family photos:
John & Catherine Eberhardt Fry
Other family photos:
Czernek family
Haun family
Markel family
Pence family
Sisson family
Other cousins
Unidentified photos

Fry Family obituaries:
Satellite photos & maps:
Czernek Family Photos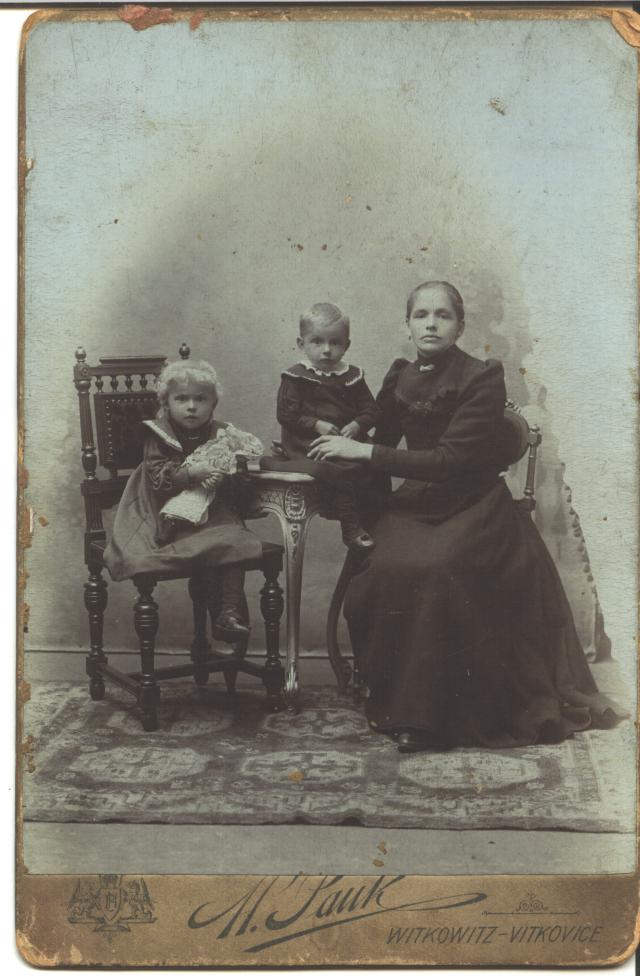 Edward's mother, Mary Paluch Czernek, and his two sisters, Josephine (seated) and Mary taken about 1904. Josephine would marry Max Jahns and live in Chicago, IL. Mary would die in 1939 of tuberculosis but would leave one son, Bob Falke.
This portrait was taken in Vitkovice, Poland (near Krakow) before their emigration to Buffalo, NY in February, 1905.
Revision: 11/19/2011